FREE INSPECTION APPOINTMENT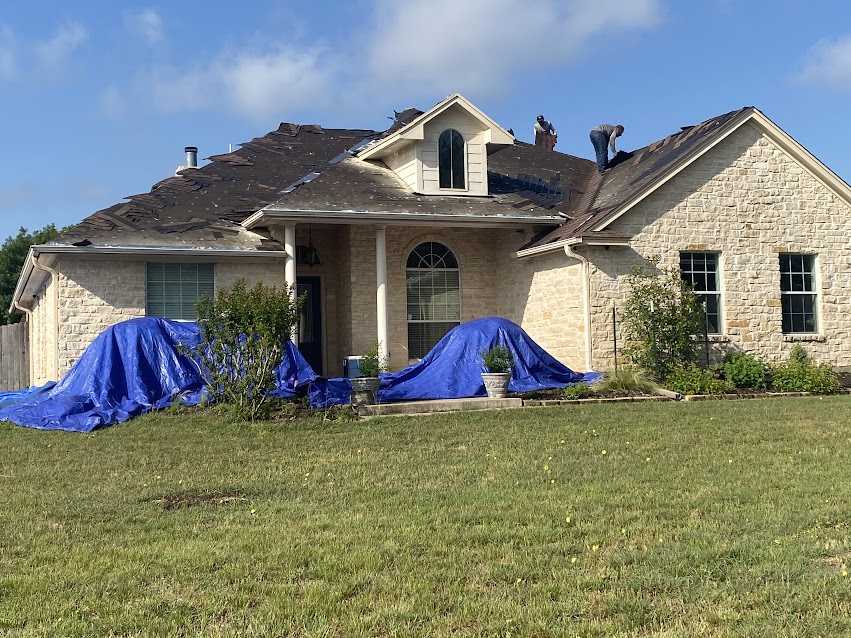 Havard Roofing has been providing exceptional roof replacement in Austin for several years now. Our team of experienced and knowledgeable roofers is skilled in all aspects of roof replacement. We use only the highest quality materials and workmanship to ensure that your roof replacement is done right the first time.
Unfortunately, not every homeowner knows the exact age of their roof and/or when it is the ideal time for a replacement. As a roofing company that specializes in roof replacements in Austin, TX Havard Roofing is here to help. Our roofers will come to your home and provide a free roof inspection. We will then provide you with a report that includes the condition of your roof and our recommendations.
If we find that your roof needs to be replaced, we will work with you to choose the best roofing material for your home. Additionally, we'll also provide you with a free estimate for the roof replacement.
Once you have decided to move forward with the roof replacement, our team will get to work. We will complete the roof replacement in a timely and efficient manner.
One of the common questions we get asked by our clients is how long a roof should last. Well, it depends on an array of factors which includes the type of roofing material used, roof maintenance, how it was installed, and the outdoor environment or climate of the home.
Wood, asphalt shingle, architectural shingle, and metal roofing are not costly to install but their lifespan is shorter compared to the aforementioned options. This means that repairing or replacing them from time to time is necessary.
Whether your roofing has been through storm damage or is out of shape because of age, roof replacement is a prudent choice. Although roof replacement might be costlier compared to re-roofing or repairs, it is a worthy investment because a new roof guarantees durable protection for your home and family.
From materials selection to installation techniques, our crew will advise on what we believe is the best option for your new roof.
We always recommend installing your whole roofing system with matching components. Doing this will avoid roofing problems in the future and will make your roof last longer. Additionally, it enables you to enjoy the fullest extent of a manufacturer's warranty.
We work with different types of roof substrates. Whether you need to replace your roof with standing seam metal, or asphalt shingles our team will collaborate with you through and through to ascertain which option is the best for your needs.
With our extensive product knowledge, and outstanding certifications, coupled with superior roofing crews, you can rest assured that our roof replacement service is unmatched in the entire Austin, TX area.
Consider roof replacement if your roof is sagging, exterior light is showing through, you have roof leaks, cracked or missing shingles, roof valleys are sagging, roofing nails are popping up, or roof deck is showing through.
At Havard Roofing, customer satisfaction is our top priority. We will work with you every step of the way to ensure that you are happy with your new roof.

"Justin and his crew did a great job on the roof repair for our house and shed. Hard working, efficient, and paid attention to details. I also really appreciated them really taking the time to make sure they had every little thing picked up after the job was done. I saw them triple check areas for nails."
"Highly recommend Justin and his team. Great communication and worked with us to get the job done with a tight timeline quickly and professionally. Could not be happier with our new roof and the whole process was smooth and hassle free. Great local company!"
"Justin came out to assess in a timely manner and went above an beyond to get the job done. The quality of his work and his professionalism just can't be beat. I highly recommend Havard Roofing and Construction. I couldn't be happier with the outcome of our new roof. Top notch service for sure!"
"Eric and his crew did an excellent job installing our new roof today. Strongly recommend giving Eric a call for all of your roofing needs."
"Eric and his team put a new roof on our home a couple of months prior to the catastrophic Salado hail storm. After the storm, no damage at all. Great company!!"