FREE INSPECTION APPOINTMENT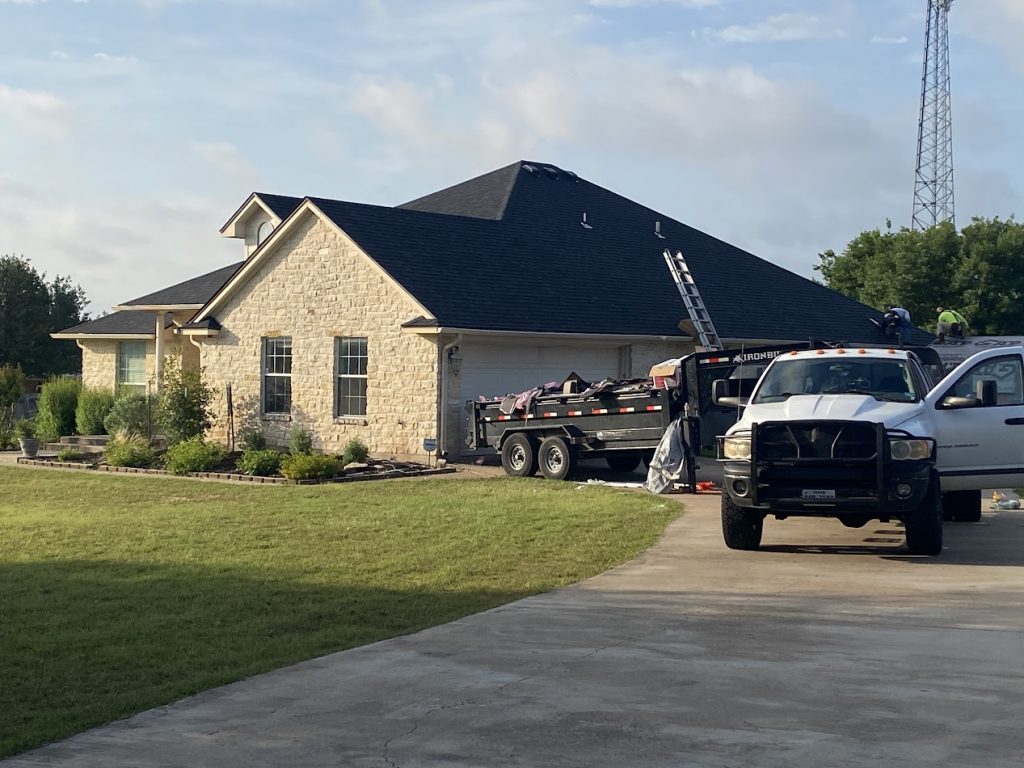 Concerned about roof deterioration or damage? Looking for a reputable local roof repair company to handle your emergency roof repair in Austin TX? Well, Havard Roofing has got you covered.
We are a local roof repair company that has been servicing the Austin community for many years. We have a team of experienced and certified roofing professionals who are dedicated to providing quality roof repair services at an affordable price.
Some of the signs that indicate your roof needs repair include cracked, missing, or curling shingles, leaks in the attic or ceiling, daylight coming through the roof, and water stains on the walls or ceiling.
If you notice any of these signs, you need to immediately get in touch with our professional roof repair crew. We will send one of our experienced roofing professionals to your home or business to inspect the damage and provide you with a detailed roof repair estimate. We understand the importance of getting your roof repaired quickly and efficiently, which is why we offer emergency roof repair services. So don't hesitate to call us today!
Regardless of the improvement roofing needs, you can rest assured that we offer a quality repair solution that leaves you with a safe home and peace of mind. We strictly work and partner with reputable manufacturers within the roofing industry.
Our cost of roof repair is affordable, in most cases. It depends on the extent of the damage, type of roof, project location, skylights, and chimneys, among other factors.
Some homeowners wait too long to fix a roof, which can result in more extensive damage and expensive repairs. So if you think your roof may need repair, don't wait any longer, call us for a thorough inspection.
We'll have our guys come over, conduct a thorough assessment, discuss with you the roof repair options, and provide you with a free estimate. Once you approve, we'll get to work and have your roof as good as new in no time.
Why Hire Us for Roof Repair in Austin, TX
You should consider hiring us for professional roof repair service because:

"Justin and his crew did a great job on the roof repair for our house and shed. Hard working, efficient, and paid attention to details. I also really appreciated them really taking the time to make sure they had every little thing picked up after the job was done. I saw them triple check areas for nails."
"Highly recommend Justin and his team. Great communication and worked with us to get the job done with a tight timeline quickly and professionally. Could not be happier with our new roof and the whole process was smooth and hassle free. Great local company!"
"Justin came out to assess in a timely manner and went above an beyond to get the job done. The quality of his work and his professionalism just can't be beat. I highly recommend Havard Roofing and Construction. I couldn't be happier with the outcome of our new roof. Top notch service for sure!"
"Eric and his crew did an excellent job installing our new roof today. Strongly recommend giving Eric a call for all of your roofing needs."
"Eric and his team put a new roof on our home a couple of months prior to the catastrophic Salado hail storm. After the storm, no damage at all. Great company!!"