FREE INSPECTION APPOINTMENT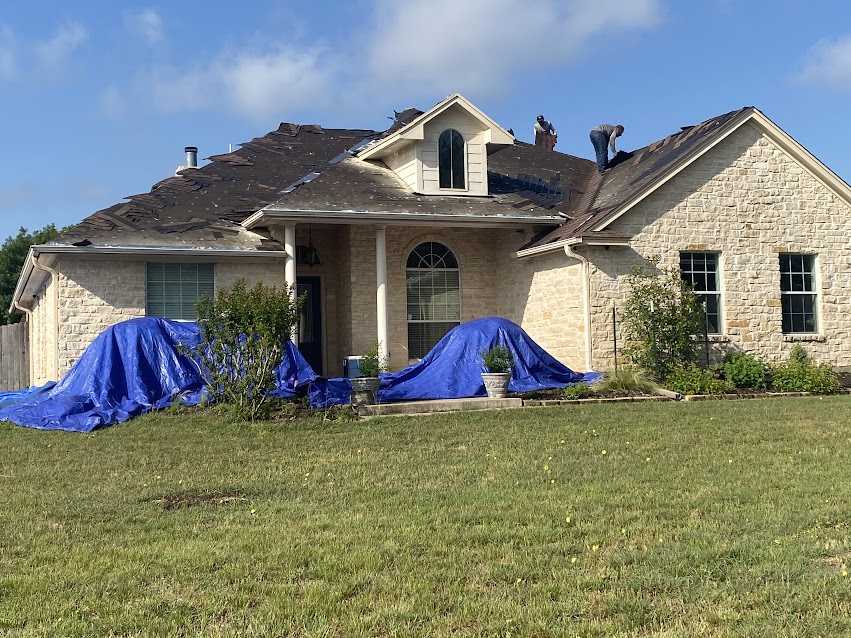 Unlike roof replacement, new construction roofing entails designing and constructing a roof for a new building or home. When you are having a building or home built, you will need our new construction roofing contractors to come and install your roof's framework, underlayment, and covering. We will work with your builder to make sure that your roof is installed properly and meets all local building codes.
The new construction roofing process begins with a thorough inspection and assessment of the building envelope. We comprehensively examine the building structure to evaluate the planned roofing system as well as establish the ideal type of deck, insulation, and roofing or membrane material.
We will then develop a roofing plan that takes into account the specific needs of your project. We will install the new roof following all best practices and safety procedures.
Our roofing technicians have years of experience and will work diligently to ensure that your new roof is installed properly. We understand that a new roof is a significant investment, and we will work hard to protect your investment by using the best materials and installation methods available.
Our roofers will present you with a detailed proposal that includes a description of the project coupled with an estimated listing of the projected cost, system details, timeline, and installation methods. We also provide a rough picture of how the roof might affect your property's energy bills.
Once the new roof is installed, we will provide you with a detailed report and warranty information. We want you to be completely satisfied with our work, and we will work with you every step of the way to make sure that you are getting the roof that you need.
The new roof should not only complement the style of your home but also be able to withstand the test of time. Our new construction roof installation in Austin, TX strictly uses the best quality materials that are available in the market. Our team of expert roofers has been installing roofs for many years, meaning you can rest assured that you'll be working with a skilled, qualified, and experienced roofing crew.
New construction roofing needs plenty of skills, organization, and in-depth knowledge.
This is why it is important that you hire a professional new construction roofing company like us to handle your project.
Installing a new roof not only takes a huge amount of manpower but also calls for seamless coordination among the roofing crew. We have the experience, manpower, and resources to get the job done right the first time.
We know that you have a lot of choices when it comes to new construction roofing companies. We appreciate your interest in our company, and we would be honored to have the opportunity to work with you on your new roofing project.
You should consider hiring our new construction roofing company because:

"Justin and his crew did a great job on the roof repair for our house and shed. Hard working, efficient, and paid attention to details. I also really appreciated them really taking the time to make sure they had every little thing picked up after the job was done. I saw them triple check areas for nails."
"Highly recommend Justin and his team. Great communication and worked with us to get the job done with a tight timeline quickly and professionally. Could not be happier with our new roof and the whole process was smooth and hassle free. Great local company!"
"Justin came out to assess in a timely manner and went above an beyond to get the job done. The quality of his work and his professionalism just can't be beat. I highly recommend Havard Roofing and Construction. I couldn't be happier with the outcome of our new roof. Top notch service for sure!"
"Eric and his crew did an excellent job installing our new roof today. Strongly recommend giving Eric a call for all of your roofing needs."
"Eric and his team put a new roof on our home a couple of months prior to the catastrophic Salado hail storm. After the storm, no damage at all. Great company!!"